Giving back to our community is more than just a motto - it's what we do. At First Metro Bank, we strive to return the investment our Neighbors make in us, to our entire neighborhood. With year-around, locally based events we take pride in supporting and loving our community.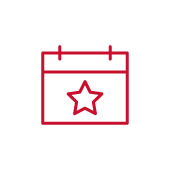 Hosted 304 events for local schools, non-profit organizations, universities, and businesses in our First Metro Bank community rooms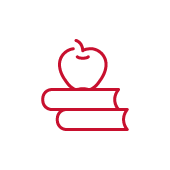 Visited 87 classrooms and over 3,000 students across North Alabama to share the "Teach Children to Save" Program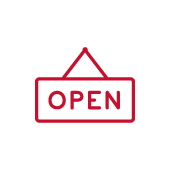 1000+ small businesses throughout the community were provided financial relief through the SBA Paycheck protection program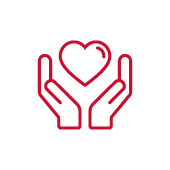 Donated over $100,000 to local organizations including non-profits, schools, and universities
The promotion of financial literacy has always been an important initiative for First Metro Bank. As we continue to grow as a financial institution, it is vital that our focus on this topic expands. Our financial literacy program has raised the bar and set a new standard in the communities we serve.
Teach Children to Save
With our utilization of the American Banker's Association program, Teach Children to Save, First Metro Bank employees visit schools across North Alabama to teach children the basics of saving money. In April 2019, we visited 87 classrooms and reached over 2,000 students.
Elder Financial Abuse Prevention
Elder Financial Abuse is a serious issue in the United States.This crime deprives older adults of their monetary resources and ultimately their independence; typically, elder financial abuse is committed by loved ones and caregivers. At First Metro Bank, we're passionate about empowering and informing our elder Neighbors to protect themselves against this kind of abuse. We've hosted multiple seminars to educate, inform, and prevent elder financial abuse, and will continue to provide this education in the future.
Student-Operated Branches
First Metro Bank has six-student operated branches in high schools throughout Northwest Alabama:
Florence High School (Falcon Branch)
Muscle Shoals High School (Trojan Branch)
Athens High School (Golden Eagles Branch)
Cherokee High School (Cherokee Indians Branch)
Colbert Heights High School (Wildcats Branch)
Colbert County High School (Indians Branch)
First Metro Bank simultaneously implemented two student-operated banks in 2013 at Muscle Shoals High School and Florence High School as part of the bank's Financial Literacy Outreach Program. The student-operated banks were selected to be part of a two-year study conducted by the FDIC. Additionally, the bank's student-operated locations and financial literacy outreach program is now a nationally recognized model used by financial institutions across the United States. The bank's student-operated locations were highlighted in Los Angeles at the National Interagency Community Reinvestment Conference and again in Washington, D.C. at the Youth Savings Pilot Symposium.
In 2018 and 2019, the bank was invited to attend "Financial Education in America's Schools" hosted by the U.S. Department of Education and the Financial Literacy and Education Commission in Washington, D.C. where the Financial Literacy and Outreach Program was shared with government entities, bankers, and educators. First Metro Bank continues to serve alongside the FDIC through the Youth Banking Network where we act in a mentorship capacity for other institutions seeking to create similar outreach programs. In 2018, First Metro Bank opened a third student-operated location with Athens High School. In 2019, First Metro Bank opened three additional student-operated locations in partnership with the Colbert County School System.