Manage your money with complete ease. Metro Main includes everything you need — and nothing you don't.
Key Features
Unlimited Transactions
No Minimum Balance Requirements
Digital Banking2
Everyday checking account with all the essentials
No minimum balance requirements to maintain
$6 monthly service charge can be avoided by enrolling in online banking and web statements1
Unlimited transactions
Overdraft services
Digital banking services2, including:

Online banking
Online bill pay
Mobile banking
Web statements

$25 minimum deposit to open3
Where Friends Become Family!
The First Metro Bank family would not be complete without our First Friends. In 1990, the First Friends Account was established to combine banking, traveling, friendship, and memory-making all into one.
First Friends enjoy amazing trips across the country, day trips with exciting sightseeing opportunities and entertainment, plus one-of-a-kind local events! Karen Johnson, First Friends Coordinator, is the face behind it all: preparing across country trips, theatre events, luncheons, and exquisite one-day outings to keep our First Friends eager for the next destination.
"Every aspect of the First Metro Bank family is experienced when you are a First Friend – valued relationships, first-class service, and employees who treasure the opportunity to serve you. As a First Friend, whether traveling by land, sea, or air, you will create lifetime memories and develop friends who become family."

Meet Your Neighbor, Karen Johnson
First Friends Coordinator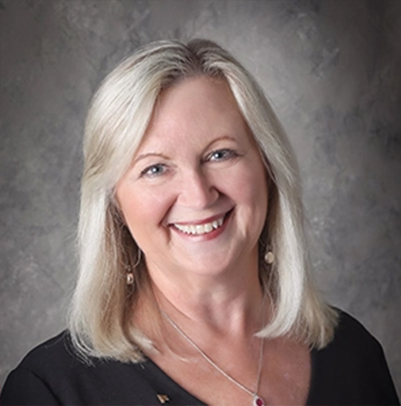 2022 First Friends Trips & Events
Contact Karen Johnson at 256-314-1636 or [email protected] to sign up for any trip or event.
August 20: Ladies Day Away - SOLD OUT
Leanne Morgan show in Huntsville, shopping at Bridge Street and dinner at Cotton Row
$165 per lady
Payment Deadline: July 22
$25 non-refundable deposit due with reservation
September 23 - October 1: Grand New England (SOLD OUT)
Nine days touring Vermont, New Hampshire, & Coastal Maine
Single $4,299 | Double $3,449 | Triple $3,199 | Quad $3,039
Payment Deadline July 29
October 25: Spooktacular Bingo & Costume Contest
A night filled with bingo, door prizes, and a costume contest
The Mane Room in downtown Florence
$20 per person
Payment Deadline: October 14
November 8: Pop-Up SURPRISE Day Trip (Night Out in Nashville)
Grand Ole Opry featuring an all-new backstage tour
Dinner at Paula Dean's Family Kitchen
$225 per person
Payment Deadline: October 4
December 1-2: Overnight Christmas Mystery Trip - SOLD OUT
A two-day mystery trip filled with holiday fun
Single $549 | Double $469 | Triple $439 | Quad $425
Payment Deadline: October 28
$25 non-refundable deposit due with reservation
December 13: Holiday Celebration
Delicious lunch & fine entertainment to celebrate the holiday season
Marriott Shoals Conference Center
$20 per person
Payment Deadline: December 5
1Other miscellaneous fees may apply. See our Schedule of Fees for more information.
2Carrier rates may apply.
3All accounts are subject to approval. Restrictions and limitations apply.