It's always a good idea to save. Whether it's for a down payment or a little pick-me-up, we make it simple.
Key Features
Competitive Interest
Digital Banking1
Save up for any long or short-term goal
Earn competitive interest
No monthly service charge
No minimum balance requirements to maintain
6 free withdrawals per month; $2 fee for withdrawals in excess thereafter1
Digital banking services2, including:

Online banking
Mobile banking
Web statements

$100 minimum deposit to open
Where Friends Become Family!
The First Metro Bank family would not be complete without our First Friends. In 1990, the First Friends Account was established to combine banking, traveling, friendship, and memory-making all into one.
First Friends enjoy amazing trips across the country, day trips with exciting sightseeing opportunities and entertainment, plus one-of-a-kind local events! Karen Johnson, First Friends Coordinator, is the face behind it all: preparing across country trips, theatre events, luncheons, and exquisite one-day outings to keep our First Friends eager for the next destination.
"Every aspect of the First Metro Bank family is experienced when you are a First Friend – valued relationships, first-class service, and employees who treasure the opportunity to serve you. As a First Friend, whether traveling by land, sea, or air, you will create lifetime memories and develop friends who become family."

Meet Your Neighbor, Karen Johnson
First Friends Coordinator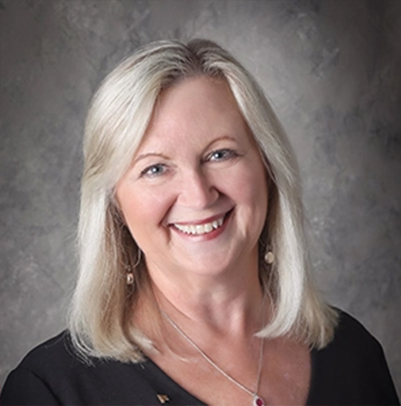 2023 First Friends Trips & Events
Contact Karen Johnson at 256-314-1636 or [email protected] to sign up for any trip or event.
Tuesday, July 18: Stars + Stripes Bingo
Show your patriotism by wearing red, white, + blue as we play bingo and enjoy a delicious meal too!
$20 per person
The Mane Room in Downtown Florence
Payment Deadline: July 11, 2023
August 24-September 1: Majestic Canadian Rockies (SOLD OUT)
Overwhelming scenery so beautiful that words fail to do it justice! This once-in-a-lifetime trip to the majestic Canadian Rockies includes stops in Calgary, Banff, Jasper, and Lake Louise.
Double Pricing: $7,269 per person
$500 deposit due at sign-up
Payment Deadline: May 19, 2023
September 20-22: September in the Smokies (LIMITED AVAILABILITY)
The Smokies are a classic destination, but we've added many new excursions you've likely yet to experience. Our journey will feature stops at the Tennessee Aquarium, Buc-cee's, Black Fox Lodge, Parrot Mountain + Gardens, The Grand Majestic Theater for the "Soul of Motown" show, and the Museum of Appalachia.
| | |
| --- | --- |
| Double Pricing: $869 per person | Triple Pricing: $789 per person |
| Quad Pricing: $749 per person | Single Pricing: $1,089 per person |

$20 deposit due with reservation
Payment Deadline: August 18, 2023
Friday, October 13: Ladies' Day Away (SOLD OUT)
The ladies of First Friends will head to Merry Market in Gardendale! Vendors galore will offer their wares just in time to provide an early kickoff to holiday shopping. Plus, it's all for a good cause, as the proceeds of admission will benefit the Just Keep Smiling Foundation which assists families of children in medical crisis. After we shop til we drop, we'll enjoy a delicious lunch at Puckett's in Cullman.
$129 per person
$20 deposit due with reservation
Payment Deadline: September 29, 2023
Saturday, October 28: WICKED! (Pop-Up Trip)
Join us on Saturday, October 28th for a day trip to Nashville to see one of Broadway's most beloved musicals, WICKED, at TPAC! You'll have a terrific view of the stage with orchestra level seats. We'll also enjoy a hearty lunch at Maggiano's Little Italy!
Double Pricing: $269 per person
$20 non-refundable deposit due at sign-up
Payment Deadline: August 11
Thursday, November 30: We Need a LOT of Christmas (SOLD OUT)
Get in the Christmas spirit as we travel north of Nashville to Fiddle Dee Farms for "We Need a LOT of Christmas" Dinner Show! This award-winning, must-see show was created by producers and actors from some of your favorite shows in Pigeon Forge, Chaffin's Barn, and other prestigious troupes. Plus, we'll enjoy a delicious and specially prepared meal in the midst of exquisite Christmas decorations.
$169 per person
$20 deposit due with reservation
Payment Deadline: October 27, 2023
Tuesday, December 5: Holiday Celebration
Join us in spreading cheer during everyone's favorite time of year! A delicious lunch will be served while you enjoy fine entertainment, and of course there will be door prizes!
$25 per person
Payment Deadline: November 24, 2023
All accounts are subject to approval. Restrictions and limitations apply.
1Other miscellaneous fees may apply. See our Schedule of Fees for more information.
2Carrier rates may apply.