Providing the best that banking has to offer
Presented the Community Corporate Champion Award by the Cystic Fibrosis Foundation

Ranked #15 on S&P Global's Report of the Best Performing Community Banks in the Southeast of 2022

Voted One of the Best Companies to Work For in Alabama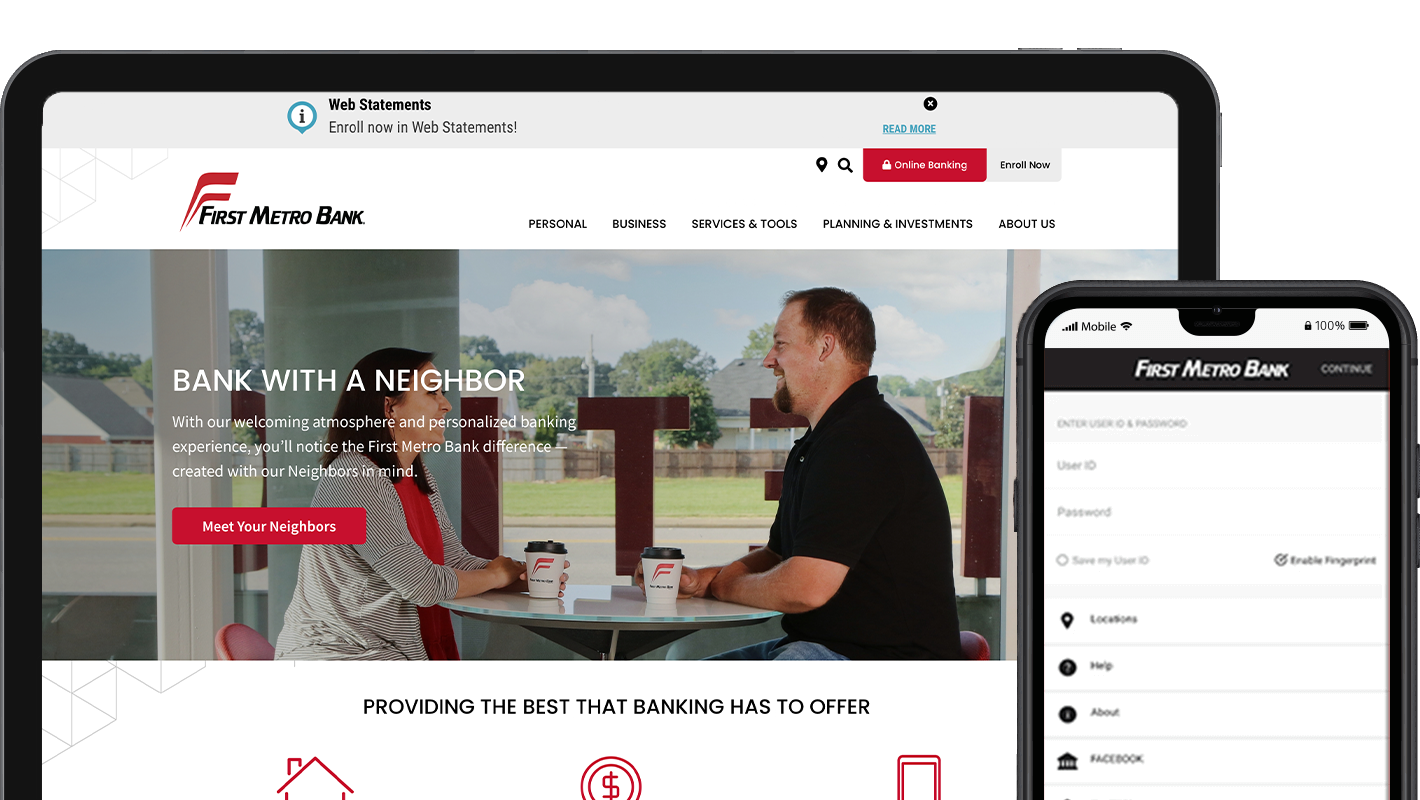 Bank with us 24/7
We're as close as your smartphone. Enjoy mobile banking, Zelle®, bill pay, and more.
Bank with a live teller at an ATM
Simply touch the screen at any of our ATMs to bank with a live teller — before or after regular business hours. We call it First Metro Live!
Check Out Our Eleventh Branch, Located in Athens
Start or grow your business
Our business customers are Neighbors, too. That's why we strive to help you succeed.