5 Reasons to Sign-Up for Web Statements
08/18/2022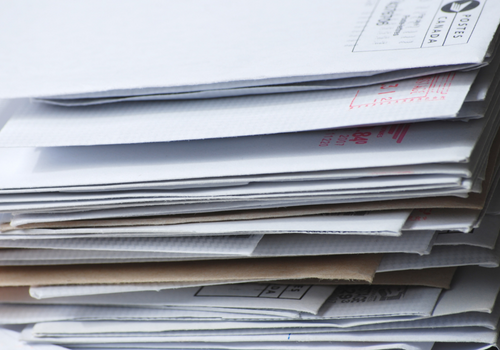 Tired of bank statements cluttering your kitchen counter? If you receive paper statements in the mail, your stack of mail is probably starting to pile up. Web statements are a safe, secure, and easy way to view your bank statements.
How it works:
Before you can sign-up for web statements, you must be an online banking user. Once you're enrolled in both online banking and web statements, you'll receive an email alerting you that your statements are ready to view. You'll simply login to your online banking account to view your statements. It's that easy!
Consider these benefits of signing up for web statements.
Reduce mailbox & counter clutter

Paper statements tend to pile up. Web statements are accessible via online banking, so say goodbye to the pile of statements on your counter!

Faster delivery

You'll receive an email notifying you when your web statements are ready to view. No more waiting for statements to be delivered to your mailbox! You'll have easy access to your bank statements by logging into your online banking account.

More secure

Reduce the risk of identity theft from stolen or lost mail. Since your statements will be securely stored within your online banking platform, they'll be safe and only accessible by you.

Environmentally friendly

Cutting out paper statements saves a significant amount of paper and trees!

No more shredding and filing

Shredding and filing will no longer take up your free time. You'll no longer have to dig through your files to find a specific month's statement. Accessing statements will be as easy as logging into your online banking account.
Sign-up for First Metro Bank Web Statements on our website.
View all posts