Financially Empowering Our Communities
02/03/2022
By: Jerra Burden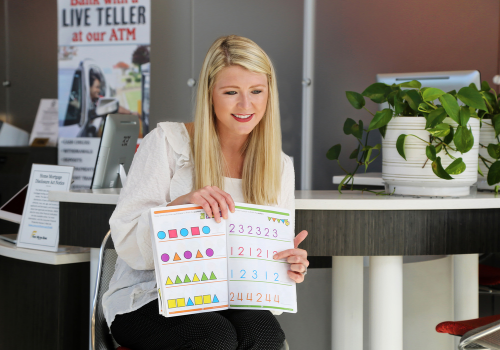 At First Metro Bank, financial literacy and legacy go together like peanut butter and jelly---the perfect pairing. First Metro Bank has a desire to teach neighbors of all ages about earning, managing, spending, investing, and donating their money. We not only want to provide methods of teaching financial literacy; we desire for neighbors in our community to be empowered by their ability to navigate and successfully manage their hard-earned income.
A major focus of our financial literacy initiatives is to provide students with the tools and resources needed to educate them on the basics of smart money management. This is evident through the Bank's involvement in financial education ventures across the communities we serve. Here's a glimpse into the current financial literacy initiatives offered:
Student Operated Branches
Florence High School (Falcon Branch)
Muscle Shoals High School (Trojan Branch)
Athens High School (Golden Eagles Branch)
Cherokee High School (Cherokee Indians Branch)
Colbert Heights High School (Wildcats Branch)
Colbert County High School (Indians Branch)
Learn more about our student branches
Teach Children to Save
With our utilization of the American Banker's Association program, Teach Children to Save, First Metro Bank employees visit schools across North Alabama to teach children the basics of saving money. An interactive lesson is presented to engage fourth-grade students while teaching them about the importance of saving money. Employees visit classrooms each spring, and we look forward to this program's classroom return in March 2022.
General Classroom Presentations
Our Financial Literacy Team is always eager to visit classrooms across Colbert, Franklin, Lauderdale, and Limestone Counties to present to students of all ages about various financial topics such as credit, banking careers, budgeting, and more.
Get Smart About Credit
Get Smart About Credit is a national campaign of volunteer bankers who visit classrooms to help teach young people about credit and other important financial lessons. We are excited to once again partner with the American Bankers Association to bring this program to high school students in our communities! This program will make its return in 2022!
5. FDIC's How Money Smart Are You?
First Metro Bank is excited to partner with the FDIC's Money Smart Financial Education Program to help people of all ages enhance their financial skills and create positive banking relationships in a fun and interactive way.
How Money Smart Are You? is a suite of 14 games and related resources about everyday financial topics. It's based on the FDIC's award-winning Money Smart program and includes topics such as borrowing basics, using credit cards, your income and expenses, and more. To participate in How Money Smart Are You? you must first create an account:
FDIC's How Money Smart Are You? - Create an Account (click here)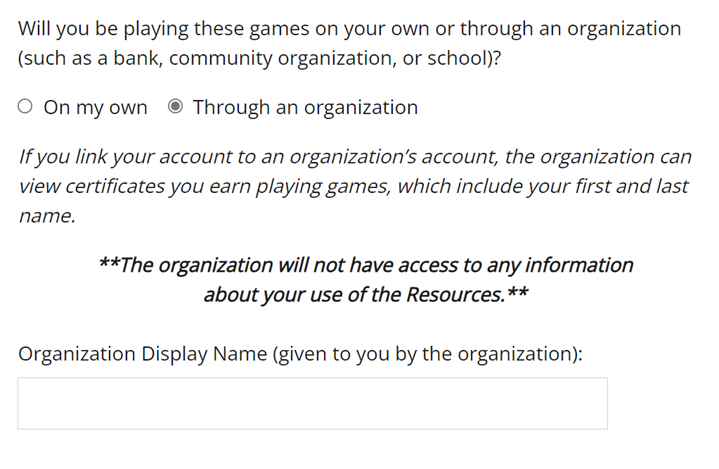 Enter First Metro Bank into the Organization Display Name box and you should be on your way to becoming Money Smart!
At First Metro Bank, we continually strive to intentionally expand our financial literacy efforts to ensure financial empowerment across our communities. If you are interested in any of First Metro Bank's Financial Literacy programs, please contact Jerra Burden, Financial Literacy Coordinator, at [email protected].
View all posts