Holiday Shopping Tips: How to Keep your Personal Information Protected
11/24/2021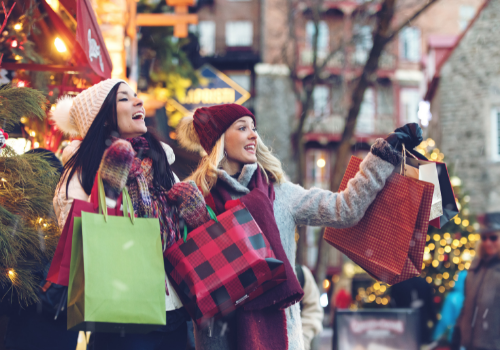 The holiday shopping season is here! While this is a fun-filled time, it's also the peak time for fraudsters to steal your personal & financial information. With the busiest shopping weekend of the year quickly approaching, here are some ways to keep your private information private while shopping for holiday gifts for family and friends.
Watch for phony discounts, fake websites, and deals that sound too good to be true.
Beware of phishing emails. Never click on attachments or links in an email unless you are expecting the email or trust the sender. Whenever possible, visit websites directly instead of clicking on links within an email.
While shopping, leave credit cards you don't plan to use at home.
Beware of bogus ATMs, skimmers, and secluded ATMs.
Review bank and credit card statements regularly to watch for unauthorized transactions.
Be aware of your surroundings, especially while shopping or traveling after dark.
Use the SecurLOCK Equip app to monitor when and where your First Metro Bank debit and/or credit cards are used. SecurLOCK Equip is a great tool for First Metro Bank customers to download, especially during the holidays. The app will allow customers to receive notifications each time their debit card and/or credit card is used.
Whenever possible, don't travel or shop alone.
Have a merry & bright holiday season, Neighbors! We look forward to serving you in the new year!
View all posts