Five Reasons to Bank with a Neighbor
11/17/2021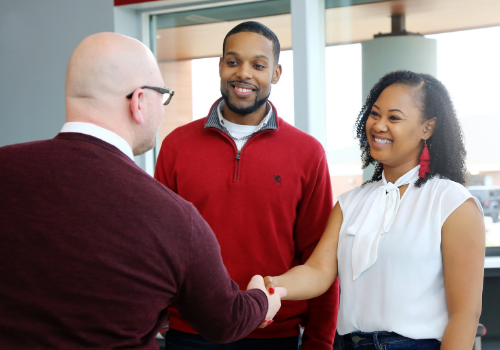 Choosing First Metro Bank isn't just establishing a financial relationship; it's becoming part of our family.
1. One-of-a-Kind Customer Service
We offer personalized banking experiences and a welcoming atmosphere. When you walk into any First Metro Bank location, you're greeted with friendly smiles and helpful attitudes!


2. Locally Owned & Operated
Since our founding in 1988, we've been owned by a large, diverse group of shareholders who live, work, and worship in the communities that we are privileged to serve. Additionally, all decisions are made locally, meaning that someone who knows and loves your community has its best interest in mind. Banking at First Metro Bank helps stimulate the local economy because your money stays in your community. When you bank with us, you truly are banking with your Neighbors!


3. Same Products & Services as Big Banks
We offer many of the same products and services as big banks, such as interactive ATMs, online/mobile banking, person-to-person payments, and more. We go above and beyond to ensure that our Neighbors have access to the best that banking has to offer, while offering the comforts and convenience of a hometown bank.


4. Security, Stability, & Protection

We provide a safe environment to conduct all your financial transactions. We ensure the confidentiality and safety of your personal and financial information.

5. Community Engagement

Giving back to our community is more than just a motto; it's what we do. We support and reinvest in the communities we serve by hosting and sponsoring local events and making donations to community organizations and non-profits. Additionally, one of our top priorities is spreading financial literacy within our communities. This is illustrated by our innovative student-operated branches, which are located in six high schools throughout North Alabama.
We believe that people are more important than products. With our welcoming atmosphere and personalized banking experience, you'll notice the First Metro Bank difference created with our Neighbors in mind. Join our family and Bank with a Neighbor!
View all posts